Technology
Tube and pipe bending
The most suitable bending technique depends on the material, the dimensions and the required radius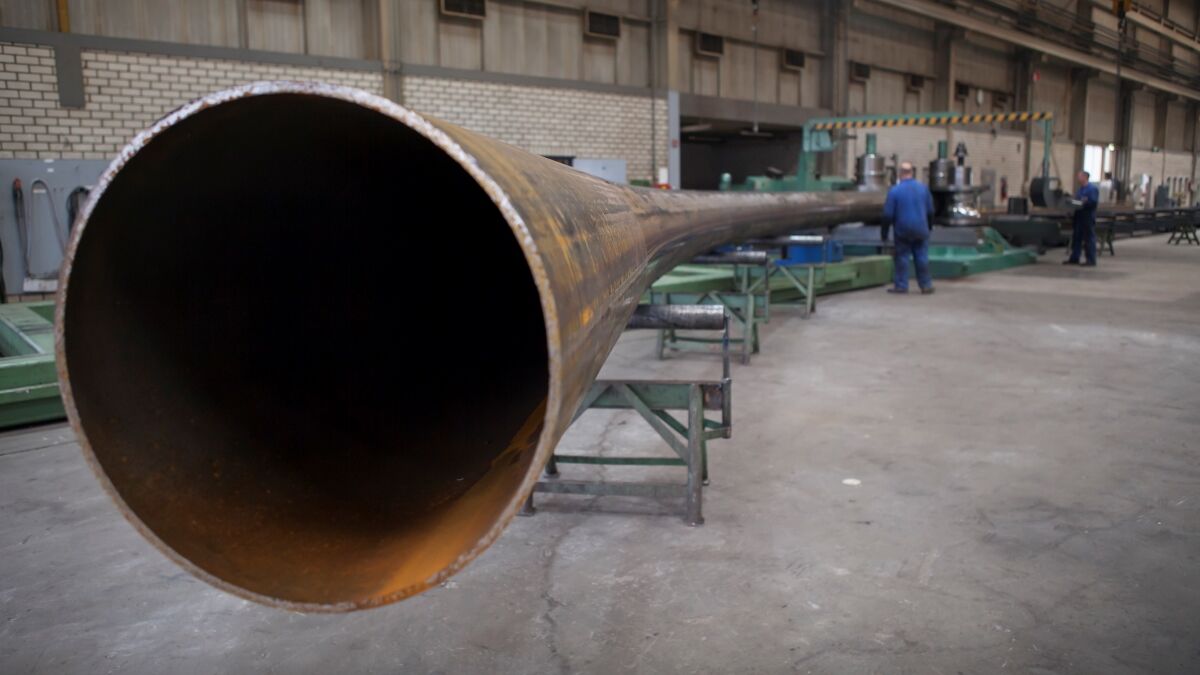 The ideal method depends on the material specifications, dimensions, wall thickness and the requirements of the bent product.
Kersten offers the following bending methods to bend tubes and pipes:
3-roller bending
Mandrel bending
Roll bending tubes
Three roller (cold) bending is the most commonly used freeform-bending method. Three-roller bending machines have three rolls that are mounted on a vertical table. The tube or pipe is pushed through the machine, guided by the rolls to reach the required radius. Also 3D bending of both light and heavy tubes is possible.
The 3-roller bending technique can be used to bend metal tubes and pipes in ferro and non-ferro alloys.
Kersten has an extensive range of modern (CNC-controlled) three-roller bending machines. Both light and heavy tubes and pipes can be bent by Kersten. We have the capacity to bend tubes with diameters starting from Ø 13,5mm up to Ø 610mm

Induction bending
For even larger tubes, or if a very small or very large radius is required, we use the induction bending technology.

Mandrel bending
Mandrel bending is the ideal method for bending tubes in very tight radii. To prevent wrinkling on the inside radius or collapsing, the mandrel bending offers a good solution!
Mandrel bent tubing retains the same inner pipe diameter in bends. When a mandrel is used to bend a tube there is a tool inserted into it to support the tube from the inside. This prevents it from collapsing and folds. The tubes are supported from the inside with a flexible mandrel.
This is a flexible process to achieve tight radii in combination with minimal deformation of the cross section. However, this advanced bending process requires specific knowledge and special machinery and tooling.
Kersten has the capacity to mandrel bend tubes up to Ø159mm.

Stretch bending
Stretch bending is a bending method developed for the aerospace industry and is now used for architectural purposes as well. It is a very accurate method.
A tube or section is placed in the machine. Both ends of the tube are inserted in the gripper jaws. The tube is stretched to its yield point. Then the profile is wrapped around a form die while still being stretched. Because the machine stretches the tube, there is a constant tension on the material. This prevents crack formations on external bent sides, wave formations on surfaces and buckling on inner bent sides. After the desired radius has been reached the gripper jaws open and release the profile.
Kersten is specialised in the stretch bending technique . Our machine park counts two stretch bending machine of 20 and 60 kN. Tubes and profiles with a maximum length of 13 meters can be processed on the 60 kN stretch bending machine.
Kersten offers this technology at competitive prices for short runs and projects.