Company visits
Visiting Kersten with your class
We value our collaboration with technical schools and support this by regularly welcoming groups of students to visit us on location for a lecture and a tour through our factories.
Lecture
After welcoming you, we start with a short introduction about Kersten. Then the students may indicate a subject that matches their interests. This is followed by an interactive lecture.

Some possible topics:
Bending technology
Welding techniques (submerge arc, TIG, MIG/MAG)
Materials knowledge
Reading technical drawings
Working safely in metal technology
Factory tour
Next, you will get a unique glimpse behind the scenes at Kersten. We will go into the factories and show you the various techniques we use to manufacture curved constructions.
It will be an interactive visit. This way there is plenty of opportunity to ask questions.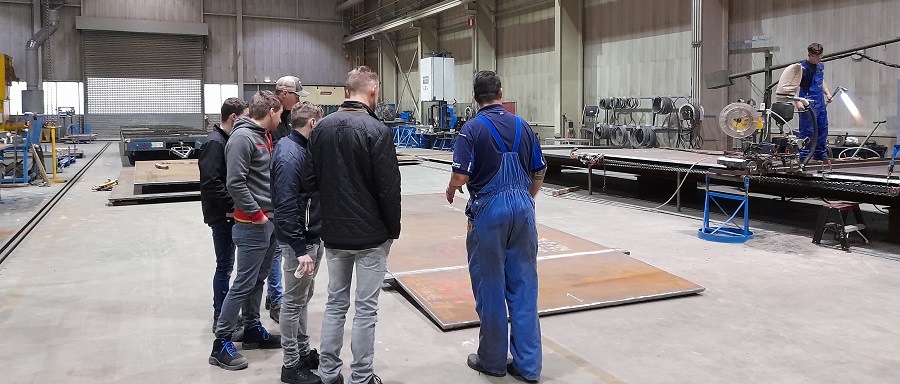 Would you like to make an appointment for a company visit or would you like more information?
Please fill in the request form below.