Project
The Opus, Dubai
The OPUS is designed by the award winning architectural design studio Zaha Hadid located at a prestigious location in the Burj Khailifa district of Dubai.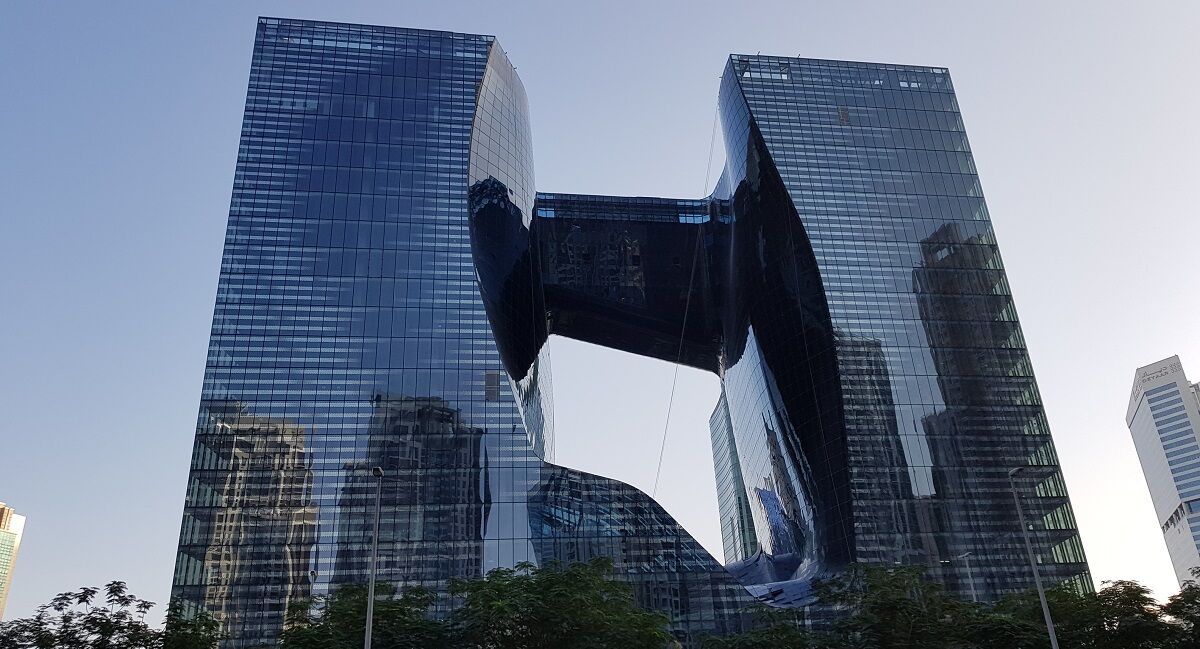 The building includes 5 levels of retail, 18 levels of office space and a top-floor featuring a sun deck, pool, shaded terrace, a media zone and a gym.

VOID
The OPUS appears to hover off the ground. Constructed of two separate towers the cube-like building appears as a singular unified whole, with a distinctive free-form void.
The idea of the void was to create curves and openings with a view to the city and landmark buildings that are adjacent. The voids' interior is constructed of a bent frame fully cladded with a curved tinted glass wall. The bent façade gives the building a sophisticated, modern appearance and offers eye-catching views while assisting in the reduction of solar gains inside the building.
BENT TUBE CONSTRUCTIONS
Dubai façade contractor Alu Nasa asked Kersten to deliver the curved tube construction for the void of the OPUS. Alu Nasa was looking for a complete solution, and chose Kersten for their proven knowledge and experience in bending technology and in executing complete bent constructions.
Kersten took care of the entire process; from straight tubes in steel and aluminium to ready-to-build-in segments. Highly advanced engineering and modern bending techniques are used to bend the tubes in exactly the right radii to fit together seamlessly.
A total of 6,000 meters of tube will be processed. It is a very complex job in which 2,500 tube segments (Ø139,7 and Ø244 mm) are bent in multiple radii, each in a unique curved shape and cut to size with a 3D contour.