Project
AL WASL Dubai
Architectural showpiece of EXPO2020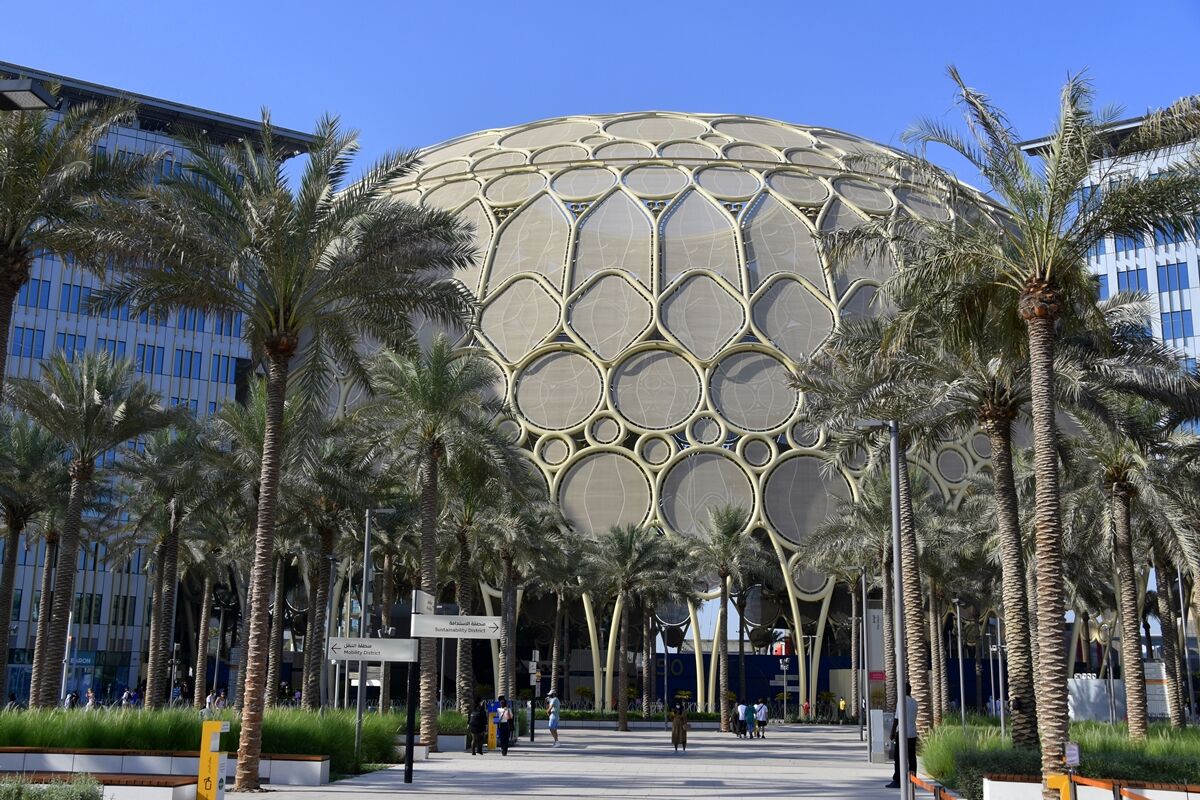 The 35th edition of the five-yearly World Expo is held from 1 October2021 to 31 March 2022 in Dubai.  
The UAE selected the theme "Connecting Minds, Creating the Future". The main site of Expo 2020 Dubai is a 438-hectare area located between the cities of Dubai and Abu Dhabi. The master plan is organized around a central plaza, entitled AL WASL, enclosed by three large thematic districts. Each one is dedicated to one of the sub-themes of Expo 2020 – Opportunity, Mobility and Sustainability.
AL WASL PLAZA
All activities take place around the AL WASL Plaza, the flagship building, which forms the link between the three thematic districts and the UAE Pavilion. AL WASL is the architectural showpiece of EXPO2020 and can easily be added to Dubai's list of iconic buildings.
360° PROJECTION
Al Wasl is covered by a 67-metre high dome with a diameter of 130 metres. The dome was designed by the prestigious architectural firm Adrian Smith + Gordon Gill Architecture. Under the dome there are several restaurants and beautiful parks with fountains. During the EXPO2020, various events take place in AL WASL. The dome also serves as a 360° projection screen that is visible from both the inside and the outside.
The dome's pattern is based on the logo of the EXPO2020.
DOME
The dome is made of steel rings that partly overlap. The rings have been produced by Kersten. Approximately 1,100 steel Ø508mm tubes (S460NH material) were bent in different radii. Part of these tubes has been bent using traditional (cold) bending technology, the other part has been bent using induction bending, which involves local heating.
More information about EXPO2020: www.expo2020dubai.com