Project
Tank walls
Kersten produces curved tank wall plates for leading European tank builders, including for oil storage tanks.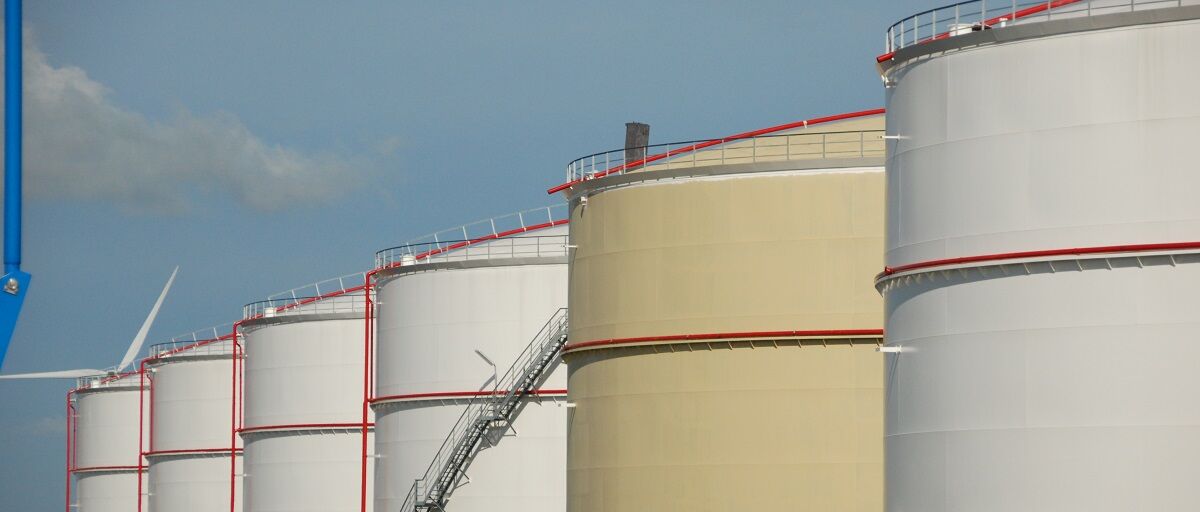 Steel plates are cut to size with modern plasma cutting technology, whereby they are provided with a welding edge preparation in the same operation.
The sheets are then rolled to the desired radius. Kersten rolls sheets up to a thickness of 130 mm and a sheet length of 3,500 mm. Thicker plates up to 150 mm can be bent on the 2400T PowerPress, a very powerful press braking machine.
Once the plates have been cut to size and bent into the right radius, they are transported to the terminal where they are fitted into the tank construction and welded on.
Besides the standard carbon steel material, plate with special qualities such as S690QL can also be processed.