Project
Light rail Amsterdam
Complete renewal of light rail network around Amsterdam CS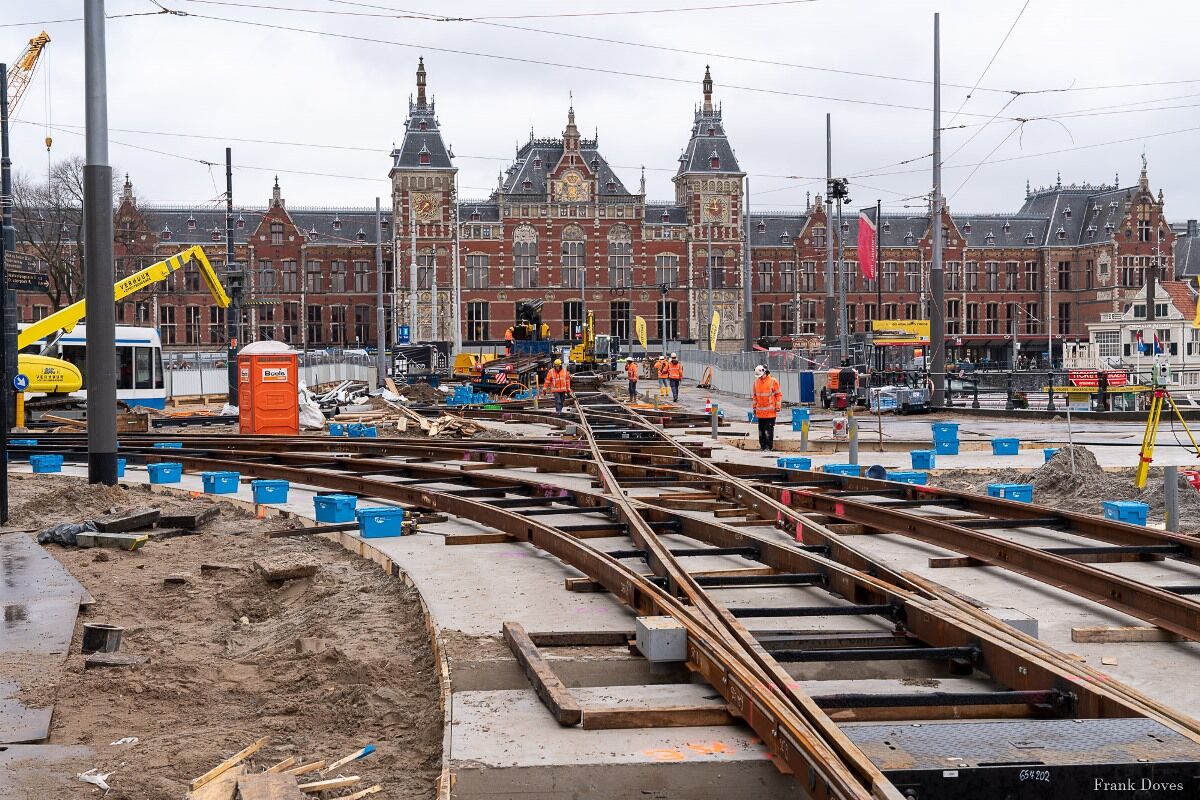 Under the project name De Entree (The Entrance), the entire area around Amsterdam Central Station will be renewed and improved in phases.
Since 2018, the area around Amsterdam CS has already been a car-free zone. In five years' time, the city of Amsterdam wants to make the area around the station even more attractive, more safe and more convenient, by improving the entire area for pedestrians, disabled people, cyclists and public transport.
The entire infrastructure around the central station will be tackled in phases. Despite the renovation, the area remains accessible to travellers. This makes the project extra challenging.
LIGHT RAIL NETWORK
Main contractor Max Bögl is working with twelve partners on behalf of the City of Amsterdam on the area development around Amsterdam Central Station. This includes the renewal of the entire light rail network.
All tram rails will be replaced in phases. The contract went to our client Alom Railway Engineering & Supply. This is where the collaboration between Alom and Kersten started.
CURVED TRAMWAY TRACKS
In close cooperation with Alom Railway Engineering & Supply, Kersten has been producing and supplying all 2D and 3D curved tramway sections for project De Entree since 2019. The scope includes both standard rail sections (R200) and higher quality rail sections with a hardness of 400Hb.
HIGH PRECISION
Kersten provides the complete package. Co-engineering, 2D and 3D bending of the tramway sections, machining and full assembly of the track sections for the renewed route.
Accuracy in this project is of great importance in all phases of the production process. The track sections must fit together precisely when transported to Amsterdam so that they can be easily installed on site.
READY FOR INSTALLATION
The bent rail sections are delivered in lengths of up to 18 metres from Kersten in Wanssum to the prefabrication site in Rotterdam for further assembly. From there, the parts are transported by pontoon across the water to Amsterdam. There they are delivered ready for installation.