Project
Unicorn Stables
Station Piotrkowska Centre in the Polish city of Łódź is popularly known as the Unicorn Stables. If you look at the pictures you will understand where the nickname comes from.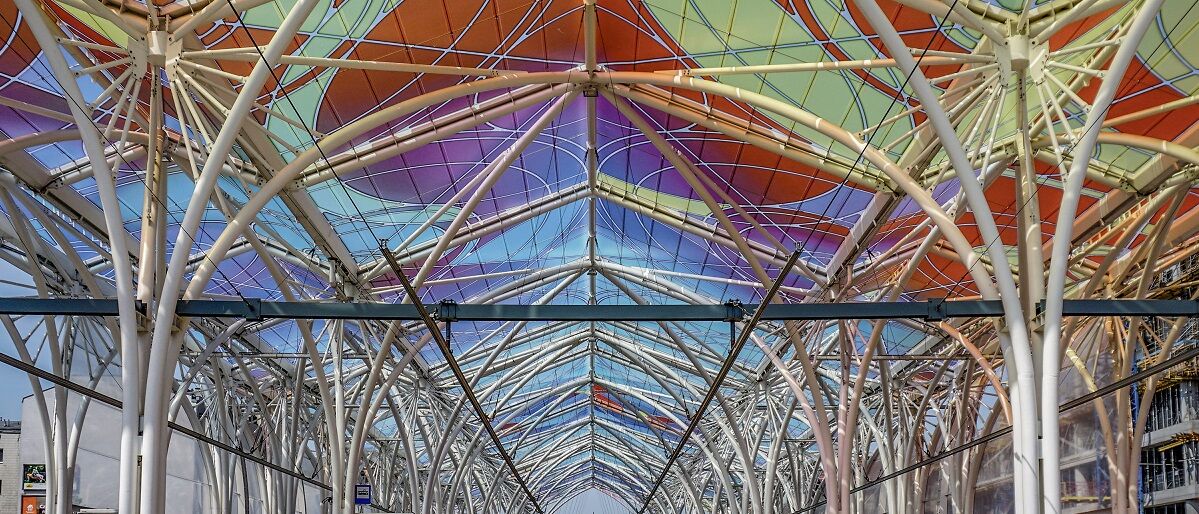 Łódź is the third largest city in Poland with over 700,000 inhabitants. The city's tram station is an important junction in Poland's rail network as both North-South and East-West tram lines meet here.
The new tramway station has a special architecture that matches the Art Nouveau style that can be found all over the city. The station measures 100 by 32 meters.
The station is recognizable by its distinctive and colourful membrane roof structure (ETFE). This transparent plastic fabric is not only very light, but also very strong. Natural daylight on the colourful membrane creates a magical effect.
The roof is supported by curved steel columns. Kersten produced these bent columns out of steel tubes (219,1x20mm and 16 mm) bent with 4-5 radii in one run. There are also HEA 280 sections curved by Kersten for this project.