Project
Naturalis Biodiversity Center
Ready for the future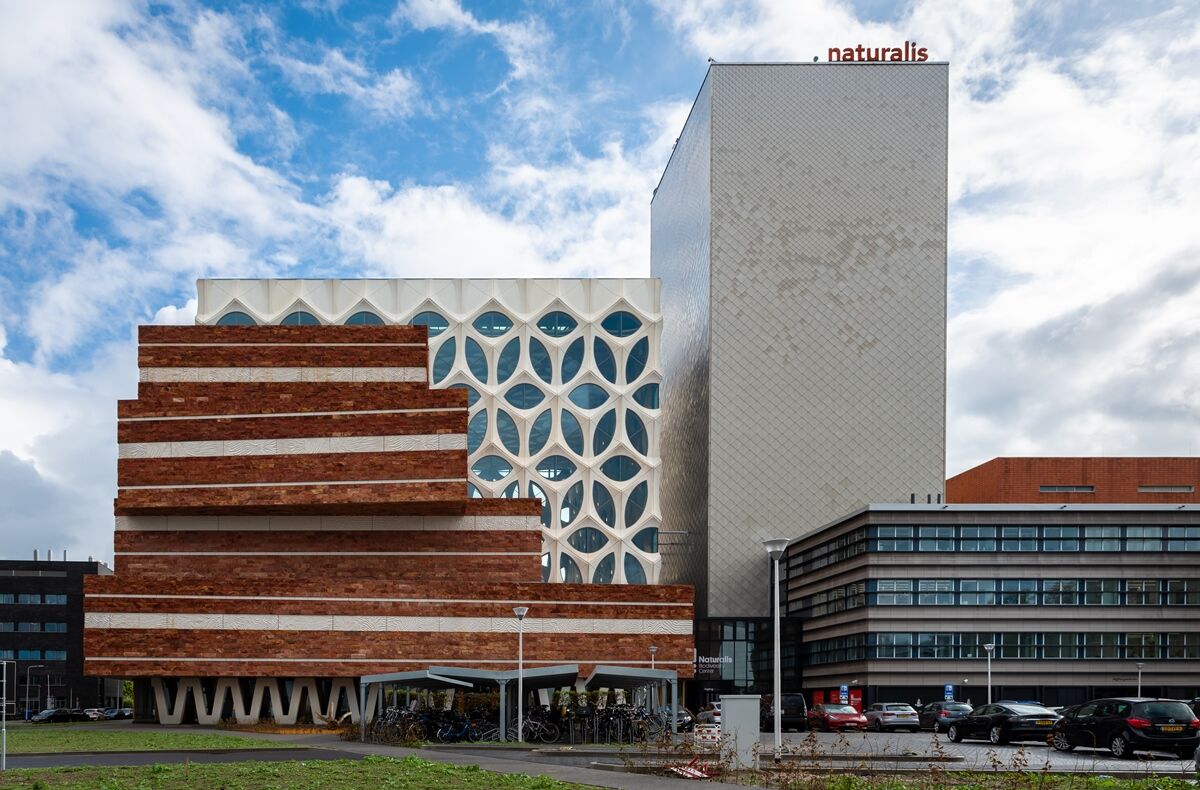 Naturalis is more than just a museum. It is the Dutch centre for biodiversity.
MULTIFUNCTIONAL
With the coming together of various collections and the growth in the number of researchers and museum visitors, a lack of space developed. The need for more space was strong and plans for a renovation with a new extension were drawn up.
In the new Naturalis all parts of the institute are accommodated under one roof and Naturalis is ready for the future with more space for further growth.
INSPIRED BY NATURE
The old building was completely renovated and new spaces were created. Old and new come together in a central hall, a beautiful and light atrium.
The atrium has an open, honeycomb structure inspired by nature with elliptical windows that let in natural daylight. For the new building, particularly robust and long-lasting materials have been used.
ELLIPTICAL WINDOW PROFILES
The façade mainly consists of concrete and glass. The elliptical glass windows are attached to aluminium window profiles that were bent, machined and assembled by Kersten.
COMPLETE MODULES
In total, Kersten assembled 234 elliptical elements from aluminium cap and window profiles. Our scope of work included bending, sawing to size, drilling and milling, welding and the application of rubbers. The elliptical aluminium window profiles were delivered as a complete module to the building site where they could be built in immediately.