Project
MOL Campus Budapest
MOL Group is an international, integrated oil, gas, petrochemicals and consumer retail company, headquartered in Budapest, Hungary.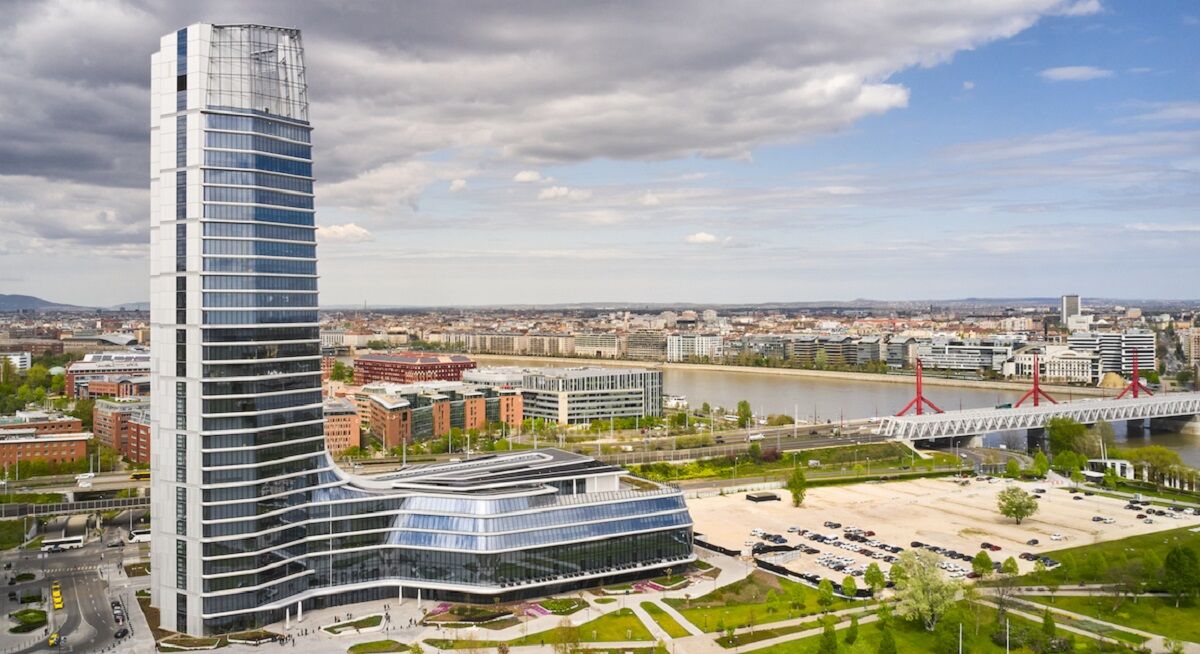 MOL Group is active in over 30 countries with a dynamic international workforce of 24,000 people and a track record of more than 100 years.
It's new headquarters has 28 floors, is 120 m high and accommodates 2,500 employees, with a total floor area of about 86,000 square meters. MOL Campus meets the strictest sustainability standards. It was the first in the country to successfully achieve BREAM Excellent rating and LEED Platinum certification.
Curved facade
One of the most striking features of MOL's headquarters is its facade consisting of glass panels and curved shapes. It gives the building a modern and dynamic look. The curved shapes maximize natural light, reduce energy consumption and thus create an optimal working environment.
For both the tower and the atrium, Kersten bent complex project-specific extrusion profiles. This involved dozens of different profiles with and without thermal insulation and a diameter of up to 250 mm. The profiles were bent in different radii, provided with mechanical treatments, aged from T4 to T6 and prepared for surface treatment. In total, several thousand bent profiles were produced by Kersten.
More information: https://molcampus.hu/en