Project
Medical C-arms (X-ray)
C-arms - named after the characteristic C-shaped arm design - are holders for X-ray equipment and are widely used in the medical industry.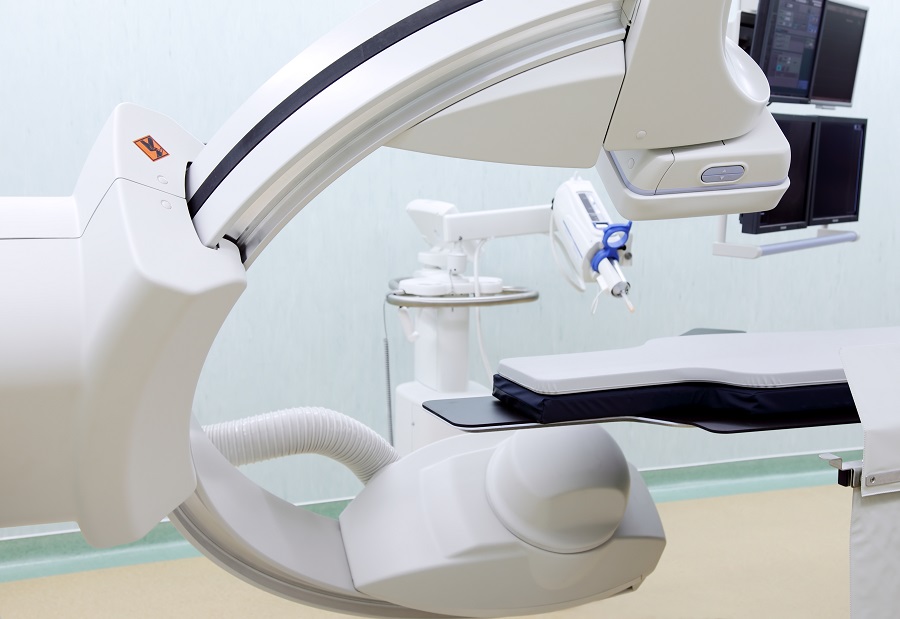 The X-ray machine in the C-arm sends X-rays through the patient's body, which are picked up by a detector on the other side of the C-arm. The radiation measures the density of the body tissue and converts it into images that are directly visible to the medical specialist.
C-arms are used in various medical disciplines thanks to their versatility and precision. Some of the most important applications are:
Orthopaedics
Cardiology
Radiology
Surgery
Pain therapy
Kersten manufactures the curved aluminium profiles for the construction of C-arms. The aluminium profiles have a profile cross-section of 105x102 mm to 120x80 mm. Depending on the intended use, other profile cross-sections are also possible. With the help of roll bending technology, the profiles are bent into a continuous arch with an inner radius of 600 to 750 mm and a bending length of about 2,500 mm. Depending on the application, other radii are also possible.
After the profiles have been bent to the correct radius, they are machined on a 5-axis milling machine and provided with the necessary cut-outs, slots and holes for easy assembly.