Project
Equiduct Grandorse
Extraordinary corten steel bridge for equestrian sports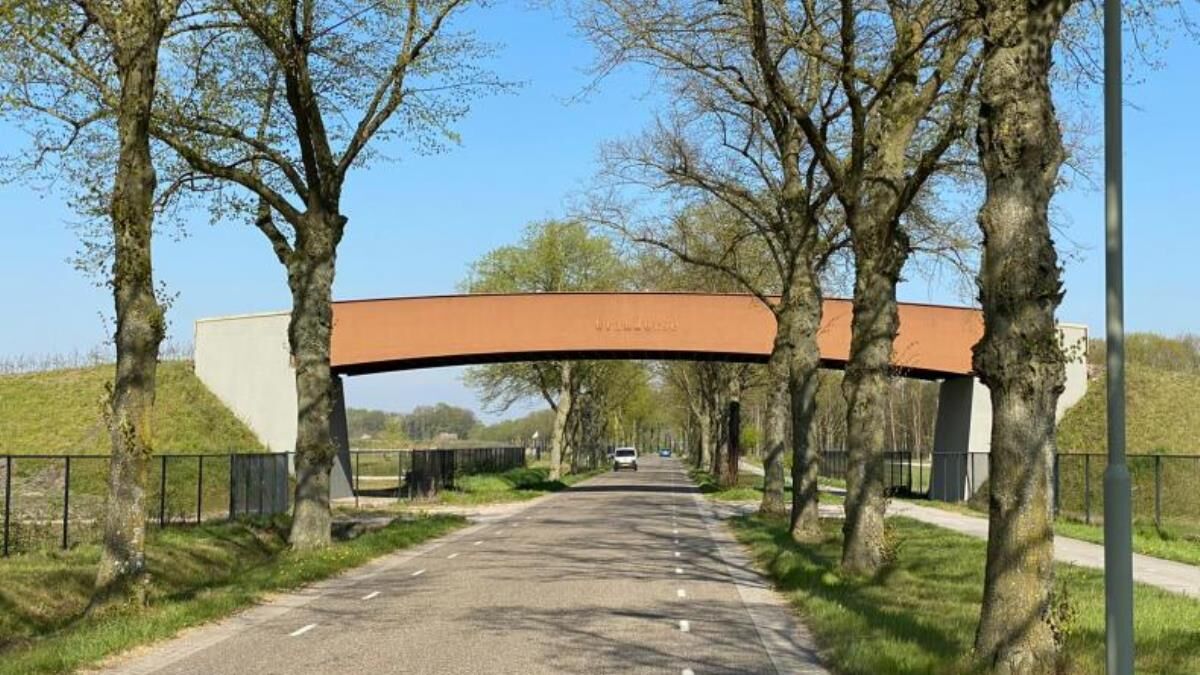 To relieve the traffic during equestrian events, the Equiduct Grandorse in Kronenberg (the Netherlands) has been installed. This special bridge is completely made of Corten steel and connects the equestrian disciplines on both sides of the road.
The Peelbergen region is developing rapidly. This attracts various disciplines within the equestrian sports; voltige, jumping, driving, dressage, eventing, etc. and with Equiduct Grandorse the region is ready for the future.
COMPLEXITY
Equiduct Grandorse is the first of its kind. The bridge will be used as a competition element in various equestrian disciplines. This made it a very complex but challenging project for engineering and production team at Kersten. The design of the bridge had to take into account various functional and aesthetic requirements. Equestrian disciplines set specifications for the stability and surface of the bridge. In addition, the bridge had to have the right looks and blend in with its surroundings.
CORTENSTEEL
The equiduct is made entirely of corten steel. This weatherproof type of metal will corrode over time, forming a rusty layer. This does not only look beautiful, but also offers protection against the weather.
CONVOY EXCEPTIONELLE
The Equiduct was transported in two parts from Kersten in Wanssum to Kronenberg using special transport. The bridge parts are each 3.7 metres wide and 25 metres long, and weigh over 25 tonnes each. On location, the two parts were lifted onto concrete abutments and mounted.
(video is in Dutch)