Henk, Student coach / profile bending operator
Henk is one of the student coaches at Kersten in the Netherlands. He trains and coaches new employees and trainees. He is also a profile bending machine operator.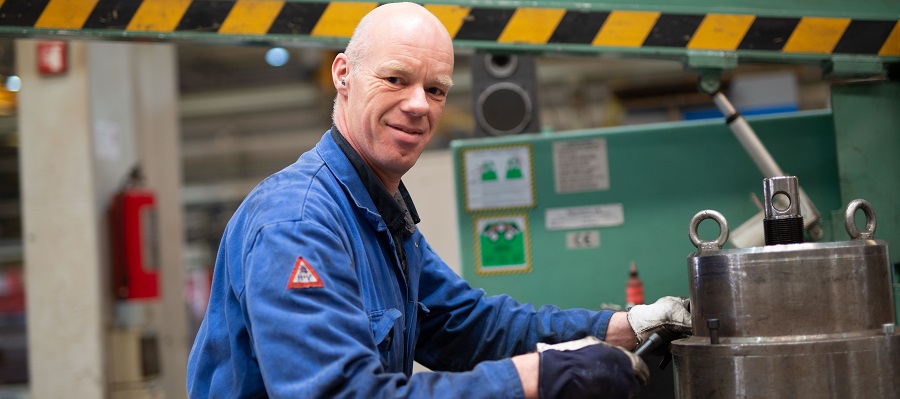 Coaching new employees
"I am one of the student coaches at Kersten, which means that I supervise and coach new employees and students and introduce them to our technology," says Henk. "In the morning I start up with the new people. I ask them how it's going, if there are any questions about the work and if they need any help. I try to let the new employees work as independently as possible. During the day, they regularly come to me with questions and I take the time to help them".
Gaining experience
"After an employee has been briefed on the technique and has been able to watch others for a few days, he or she may try it for themselves. First by getting to know the machines, the tooling and how to convert the machine and then by rolling some sample material. It's all about lots of practice with different profiles and materials. You have to gain experience to get the hang of it. A good machine operator must be able to read drawings and form an image of what needs to be made. Know how to prepare the machine and what tools you need. You have to be able to find solutions".
3D bending
As well as being a practice supervisor, Henk has worked as a profile rollers for Kersten for over 30 years. He still enjoys it. "I like the 3D bending of tubes and profiles best. It's a challenge every time. Something special. It's a lot more difficult than bending in a single radius and it requires extra attention. I like that extra challenge."
Our specialists