Rolf, Construction worker
Rolf has made a career switch from butcher to construction worker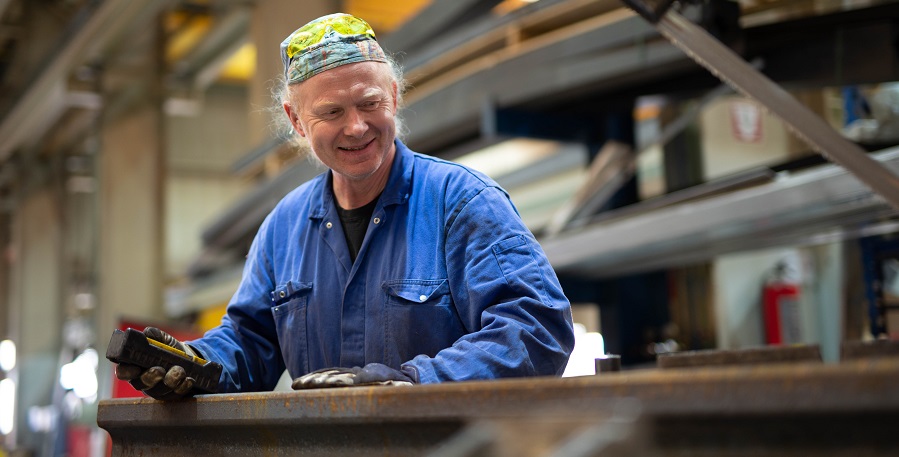 Rolf worked in a butcher's shop for over thirty years but has always been interested in technology. In his spare time he was often tinkering with metal. When the butcher's shop that he worked at went bankrupt, Rolf decided to do what he really enjoys. "I decided to take a welding course and after finishing it I applied for a job at Kersten".
Varied work
Rolf started working for Kersten in 2010 and has been working as a construction worker ever since. "In the beginning, everything was new, but I was very well guided by the team. I was introduced to different techniques and developed my skills on various machines. I have mastered many different tasks. This way, I am versatile and my work remains fun and varied".
Responsibilities
"Cutting, sawing and welding, but also press braking thick plates on the heavy press... Actually, I like it all and find everything fun and interesting. 3D Robot cutting is something that I really enjoy. I also have a lot of responsibilities in this field. It partly consists of programming and it is a lot of accurate measuring work. I often work with expensive products and then it has to be right the first time. I really like that challenge".
Our specialists