Mike, Logistics employee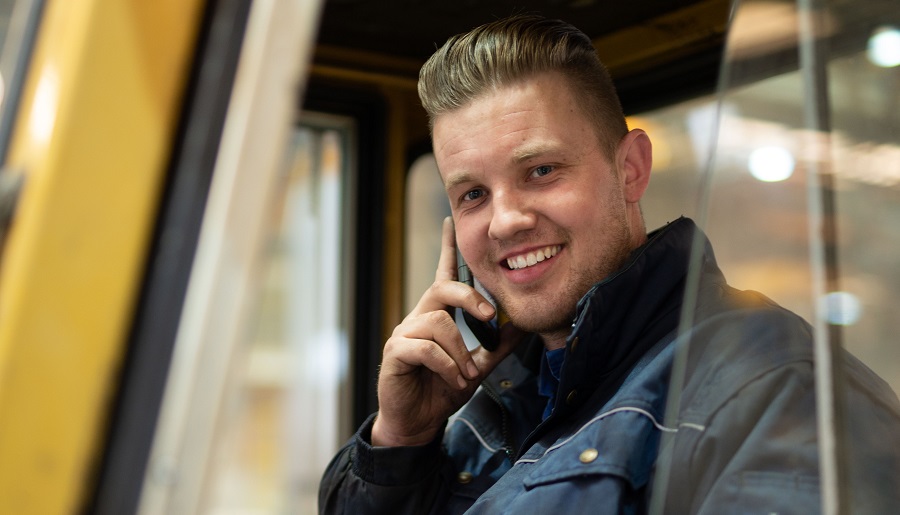 Mike didn't have any experience in logistics when he joined Kersten, but he picked up quickly. He is an important link between the office and production.
"I used to work as a bricklayer, but the company I was working for went bankrupt and I had to find something new. However, I was not out of work for long. I had to leave on a Friday and the following Monday I started at Kersten".
Great responsibility
Mike has been working for Kersten for years now. "When I came here, everything was still new to me of course, but I was guided very well. The first two or three weeks I accompanied someone and then I was allowed to slowly start driving the carts myself. First on the field, and then also on the public road. It is a big responsibility and you have to be very careful. In the beginning, it was quite exciting to drive those big carts. They are often 30 metres long!"
No two days are the same
"My job is very varied. I have to unload and load trucks, check materials and bring them in, make consignment notes and book orders in the computer. I have a lot of contact with colleagues from sales, planning and production and with the drivers. That is fun and I get to know a lot of people that way. No two days are the same. I organise my own day according to the planning. I have to make sure that my colleagues in the factory get their materials on time. Logistics always goes on. As a logistician, you mustn't be afraid to get dirty; trucks have to be loaded and unloaded even in bad weather.
Forklift truck course
"At Kersten I get plenty of opportunities to develop myself and take training courses. For example, I'm now allowed to give forklift truck courses to my colleagues. The rules are constantly changing, so they have to take a refresher course every five years".
Our specialists