Bart, Construction assistent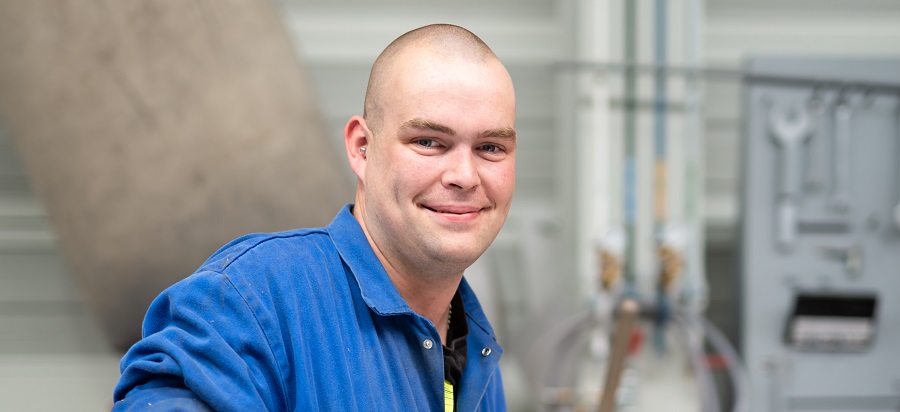 After secondary school and two years of practical training, Bart ended up at the UWV on unemployment benefit. His job coach brought him into contact with Kersten. Bart has now been working for Kersten for more than 10 years.
A permanent point of contact
"When I came to work here I didn't have much practical experience. I have some difficulty learning, but Kersten dealt with it well. I have a permanent contact person here who I can go to with all my questions. He supports me when necessary and is always around".
A lot of variety
Bart has been working for Kersten for over 10 years now. He assists with construction work. "My work is never boring, because I do a bit of everything. Grinding, sawing... Just where my colleagues need someone to assist. In the beginning I only worked with steel, but recently I've also started working with aluminium. Nice and varied. It's a great company to work for with a great atmosphere. And I get plenty of opportunities here".
Beautiful projects
"You really see something develop. From nothing to something," says Bart. "Actually, there are so many great projects I've worked on. Like a special roller coaster for pedestrians, a turbine for a hydroelectric power station and a large order for which I sawed and cut a lot of small cones for the offshore industry".
Our specialists