Project
West Beat Amsterdam
A modern multi-functional building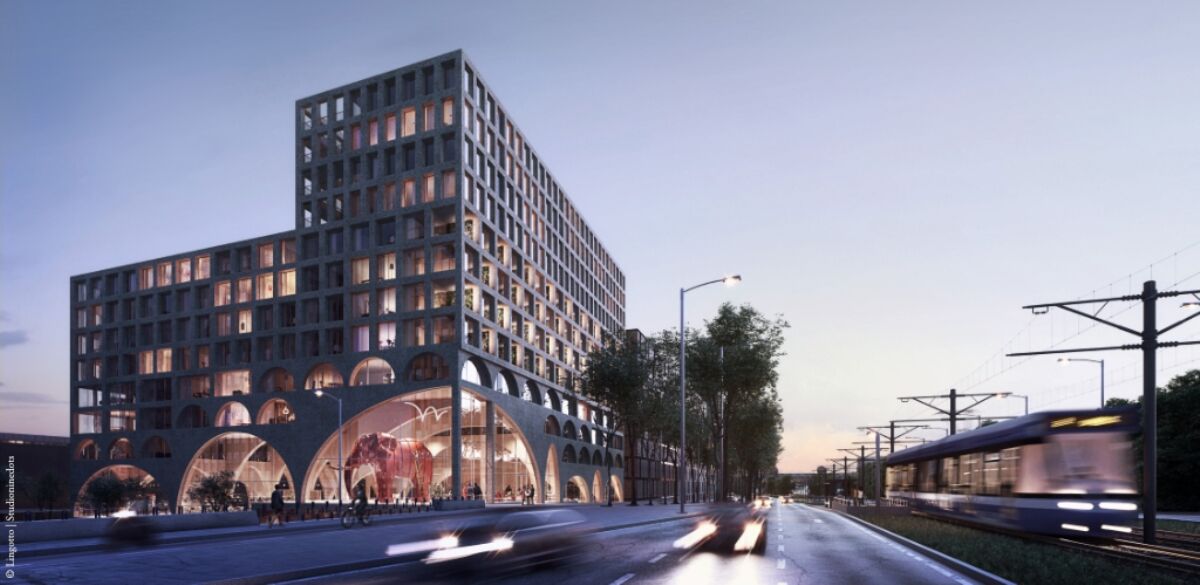 West Beat Amsterdam is a new building that connects the city centre of Amsterdam with the district of Amsterdam Nieuw-West. The building offers space for an underground car park, 150 residential units, workplaces and social and cultural activities such as theatre, exhibitions, meetings, etc.
 
SUPER SPACE
The ground floor is also referred to as Super Space; a large open space measuring 65x50 metres with an 8.5-metre high ceiling. The ceiling consists of huge arcs. These arcs create different spaces while leaving the floor surface open. As a result, the space can be arranged in flexible ways and can be used for various cultural activities.
CURVED FAÇADE CONSTRUCTION
The characteristic arches are also reflected in the façade of the building, giving it an open and modern appearance. Kersten produced both curved steel profiles and aluminium facade profiles for this facade.
STEEL
Steel construction company Siem Steur supplied over 50 tons of steel to West Beat Amsterdam. The steel arcs of the facade construction were bent by Kersten. These involved steel tubes 100x100x4mm and strips 300x6mm. These were bent in three different radii per length.
ALUMINIUM
Kersten bent and machined the highly thermo-insulating aluminium window frames and curtain walls on behalf of Intal. These are Intaltherm profiles from the IT55 and IT77 series.
The curtain facades, clamping strips and cover caps were bent into one, two or three radii, depending on the position. Kersten then made the curtain walls to measure and fitted them with slots, cut-outs and mounting holes. The surface of all the profiles was finished for powder coating and anodising.
Beeld exterieur: A2 Studio
Ontwerp: Studioninedots www.studioninedots.nl