Technology
3D bending
Specialisation in 3D bending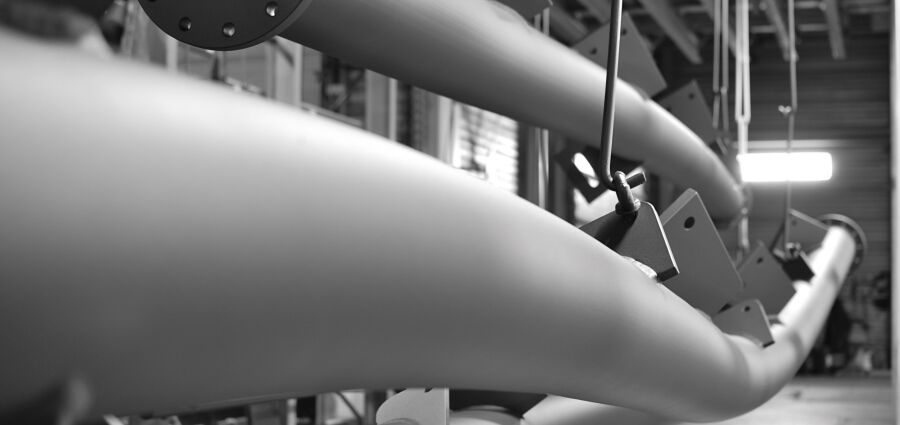 Bending in three dimensions is one of Kersten's specialties.
With 3D bending, a plate or profile is curved both horizontally and vertically according to customer specification, either with a fixed rise or in a free form.
This is preferably done in the same process.
Bending in multi radii requires advanced bending machinery, special tooling and a well trained and experienced operator.
3D bending could be applicable to:
Tubes
Rectangular and square hollow sections
Channels
Flat bars
Plates
Etc.
The ideal bending method depends on the material and dimensions of the product plus the required radius and gradient. It is recommended to contact a bending specialist. The specialists at Kersten are happy to advise you about the possibilities of 3D bending.
The 3D bending technique is used for many different applications:
Contemporary architecture is often characterized by a 3D curved design. Steel, stainless steel and aluminium can be 3D bent by the latest technology. 3D bending technology allows us to bring an artist's vision to reality.

Roller coaster tracks
Without a doubt, 3D bent parts are crucial for roller coaster tracks. Steel roller coaster tracks consist of a pair of long 3D bent steel tubes. These tubes are often supported by a larger 3D bent tube, a so called back bone.

Staircases
Curved, spiral and helical stairs have a 3D bent construction and idem handrails.
Several machinery parts are 3D bent. For example; mixer blades for industrial mixers to be used in the food industry.