Aline, Management Assistent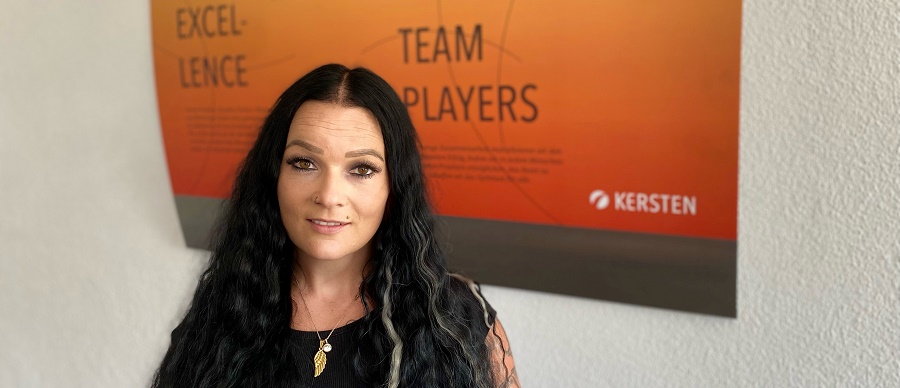 Aline has been working for Kersten since the beginning of the year and assists the Managing Director in Germany. However, she has known Kersten for a long time, as her partner also works for Kersten.
Organisation, customer contact and marketing were her favourite activities.
Marketing is everything
"I do the marketing in Germany in close cooperation with our office in the Netherlands. Marketing is very important for Kersten and it's fun to tell about new projects, enter texts for them and of course do all the other stuff."
Aline is also initiated into the different sales aspects and gets to know all the products, so that in time she can also work in the sales department. "I'm doing an internship in production and looking at the workflows. It's nice to see what we do as a team. I have the greatest respect for the colleagues who operate the machines," says Aline.
Continuous development
"The special thing about Kersten is that we are constantly developing. Not only in the products we make, but also in the skills and knowledge of our team. It is equally important to train and teach our junior staff. The closer we work together, the more we strengthen each other and the more we enjoy our work. This applies to our team in Steißlingen and to the entire Kersten Group. Without the necessary motivation, a company cannot grow," says Aline.
Our specialists